Description
Mash Cafe Racer 400 Red
RRP: £4299.00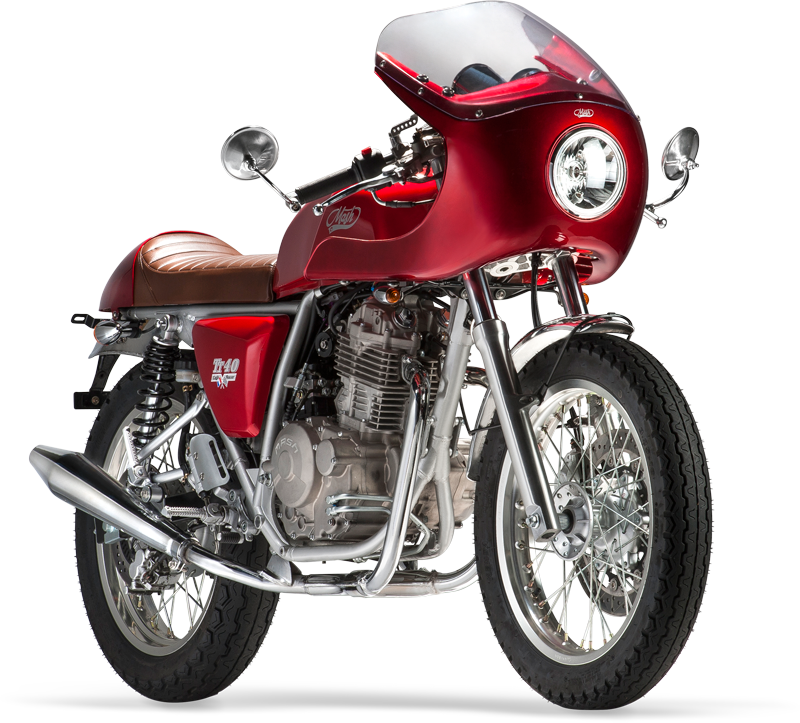 Available in the following color(s)
Each brand has its own showpiece, and with MASH that's the Café Racer TT40. Back from the track and let's be honest, who doesn't want to be seen with this beautiful gem? This motorcycle also boasts the 1-cylinder 400cc 4-stroke engine completed with the electronic fuel injection and anti-lock braking system. It completely satisfies the strict Euro4 demands! Available in the colours; Candy Red, Checkered Flag Black and Silverstone Silver. Relive the past with the new TT40 Café Racer.
WARRANTY: 2 years parts and labor, unlimited mileage
Compatible A2 licence.
Technical sheet
Technical data subject to change without notice,
ENGINE
FRAME
DIMENSIONS
GUARANTEE