Description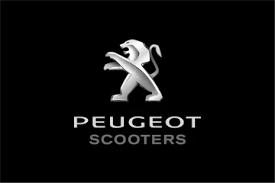 Ride on major roads safely. Enjoy the charm of the cobbled streets in the greatest comfort. Feel free to choose this or that route … We have often imagined the ideal city, both authentic and modern, peaceful and restless. Today, this city exists. She travels on Peugeot Belville.
Equipment neo and retro lines, Django embodies the 50's heritage of the brand inspired by the sublime S55. Available in 50cc, 125cc and 150cc, Django offers a wide choice for all tastes. In search of exclusivity?
Smart and economical, practical and easy to drive, Kisbee will be suitable for beginners and more experienced scooter operators, for a very budget. Modern design gives pride of place to ingenious details to make your daily life easier. Kisbee is a bestseller.
With more than half a million copies sold worldwide since 1996, SpeedFight is much more than the benchmark 50cc sports scooter: a true myth! This 4th interpretation of the icon affirms its modernity in terms of design, performance and equipment. SpeedFight is in step with the new generation, whatever its budget.
Easy to manoeuvre and agile within the city, the Peugeot Pulsion embarks  on new technologies within the segment GT and compact GT, to evolve in  «Urban GT». Peugeot Pulsion inaugurates the i-Connect® technology  developed specifically by Peugeot Motocycles and inspired by the Peugeot  i-Cockpit of Automobiles. With its futuristic and fluid lines and  ascendancy over urban traffic, Peugeot Pulsion perfectly reflects the  brand's new claim: «Reshape Your City Life». As indicated by the name  "Pulsion" is synonymous with dynamism, instinct of desire, pulsations  and strong emotions. The city is your favorite territory.
The reference of the big city wheeled scooter combines agility and comfort thanks to its 16 "wheels and its short wheelbase, its dynamic qualities, its equipment and its style make it the ideal urban companion. It passes where the others stop, turns in a handkerchief and sneaks even in small budgets!